You are invited
10 April 2018, 18:30 – 20:30 | UC21/Emkhaya Theatre 19th Floor University Corner at the corner of Jorrisen and Bertha Streets
DFL launches its 2018 SA Season with an evening of networking, passion sharing and social media detoxing. This event is hosted and facilitated by the Drama for Life Creative Research Hub to spark opportunities for conversation in the industry, to build relationships for collaboration and partnership, and to discover new and different ways to imagine a future in and for the arts in South Africa. Practitioners, producers and patrons of the arts are invited to join us for sundowners, music and spectacular views at Drama for Life's Emakhaya Theatre located in the heart of Braamfontein on the 19th floor of the iconic Wits University Corner Building. Come with business cards and a competitive spirit for a fun evening of industry speed-dating-bingo.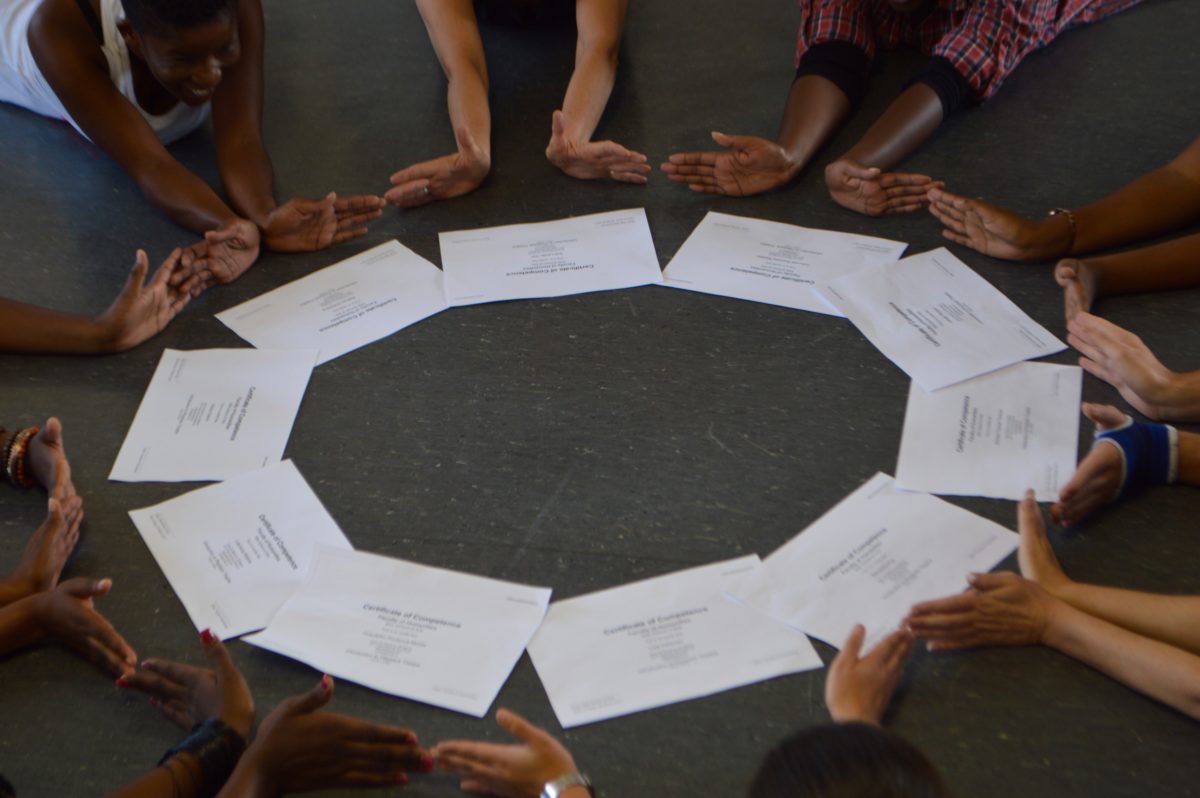 Within a context coloured by legacies of racial oppression, barriers of professional marginalization and a history of socio-economic deprivation, artists have long maintained a reputation for neglecting the business side of their work in the name of creative freedom, artistic expression and cultural authenticity. "But, as the global economy has developed and careers and vocations have evolved, so has the need for artists to become attuned to all factors that contribute to a successful arts practice, including entrepreneurial and business savvy" (Julie Diphofa, NAC Arts Development Manager, Being Business Savvy Doesn't Mean Selling Out, City Press Voices and Careers, 18 March 2018). Thus, to compete globally, not only is it necessary for local artists to equip themselves with the skills necessary, emerging artists need to learn to navigate an environment of arts and culture characterized by privilege and prejudice. This evening hopes to be one of liberation for young creatives, shifting paradigms of development that perpetuate notions of dependency, scarcity and limitation.
In a world where digital platforms have made global communication possible, and the nature of social media has reduced human interaction to likes, views and comments and given us a false sense of connectedness, this event will local artists need to be empowered with avenues for the advancement of their practice, position and power in the industry. Increasing access to industry players, this event provides a platform for young artists to showcase their competitive edge, broaden the market for their work, diminish their dependency on grant funding, and enable the growth of artists and the creative and cultural industries as viable and valuable contributors to the economy. "If there is one thing that SA and the large youth population of Africa could use more of, it's the energy and innovation of its young creatives to march towards a future that is better than its past. Perhaps in this way we can all 'dare to invent the future' as Thomas Sankara once said" (Mpho Moshe Mattheolane, We Have Our Own Superheroes, City Press Trending, 18 March 2018).
RSVP: Caryn.Green@wits.ac.za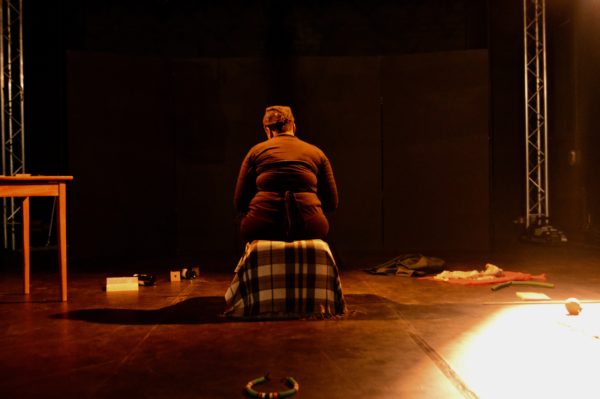 Future Roots: Owning the Creative Economy | 11 April 2018, 18:30 – 20:00 in the Wits Amphitheatre
Following the theme of 2018 South African Theatre Season, Future Roots: Young, Gifted and Black, this conversation seeks to stimulate and probe the creative economy, using a youth centred approach. Artists, researchers, policy-makers and industry players are invited to come and engage with a panel of young creatives that are making waves in the industry, to dialogue around ways to spark and grow the creative and entrepreneurial capacity of the young independent artists. The South African Theatre Season strongly believes that young creatives are best suited to tackle the challenges of the 21st century South Africa. We challenge our young creatives to take on the challenge and own this important sector; freeing young makers of the chains of government and donor funding is an important step in creating a resilient and self-sustaining arts industry. Who better to dream and action a future for South Africa than its young artists?
RSVP: Caryn.Green@wits.ac.za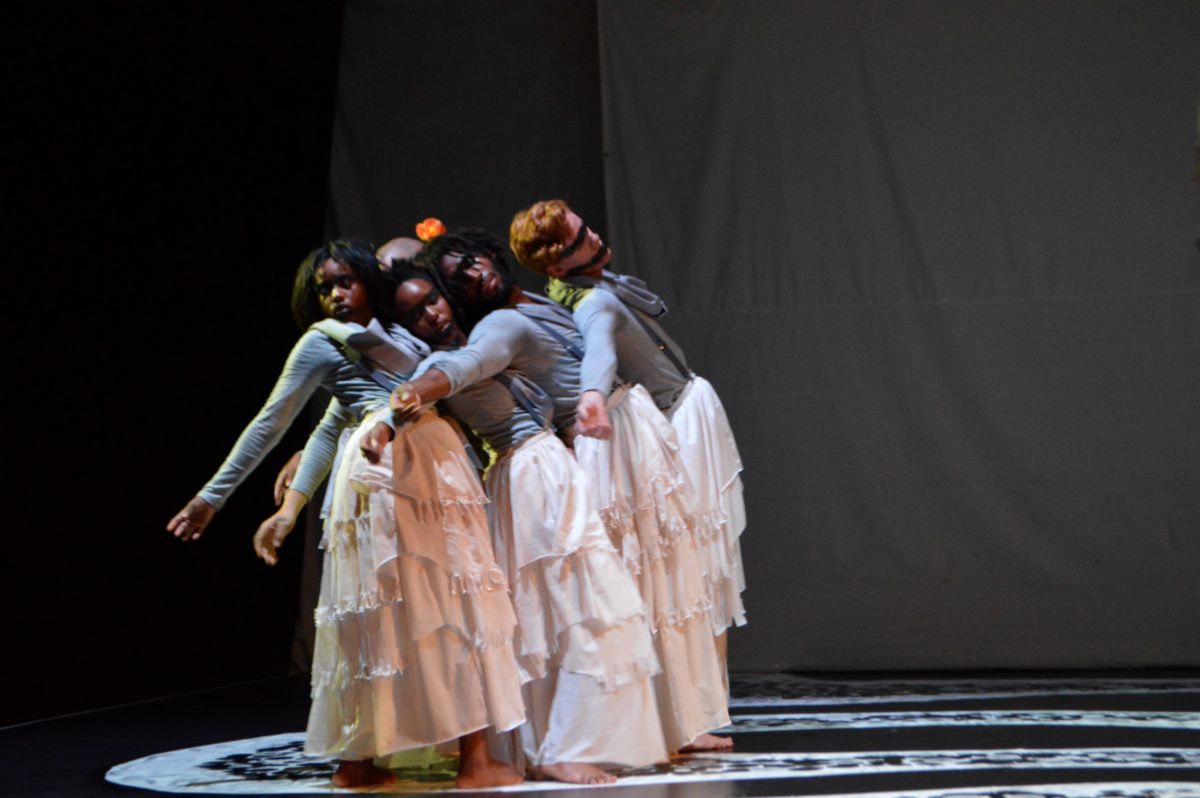 The Great Debate | 13 April 2018, 10:00 – 11:30 in the Wits Amphitheatre
2 Teams, 2 Opposing Positions, 2 Perspectives on the Phenomenon of Cultural Representation, Expression and Experience
According to the philosophy of Achille Mbembe, the world has historically exoticised, dehumanised and infantilised Africa and its people. In response, contemporary artists and their work have been seen to complicate black lives and singular representations, showing complex narratives around identity. Making reference to the contemporary presentation of the black body and feminist politic as the global representation of beauty and power in popular culture, in this debate teams will argue for and against Afrocentricism as a post-colonial construct. Is this thrust of black lives into the spotlight at true rewriting of history and revisioning of the future or a Trojan Horse disguised as a revolution, concealing and perpetuating destructive Western ideologies?
In Inxeba is an SA story all the way (www.iol.co.za, 7 February 2018), Azad Essa writes that 'yesterday, colonial masters had us hating ourselves: black, brown and queer bodies, anyone who didn't conform to their standard. Today, identity politics returns an industry, bearing false prophecies of the 'choice' to be whoever we want and the 'freedom' to be wherever we wish'. At the root of films like Inxeba (The Wound) and Black Panther, success has been the matter of representation, specifically of black people. While the films' politics may be questionable and unsatisfactory for some audiences, films that essentially obliterate existing stereotypes have certainly thrown fresh kindling on to a growing flame among black creatives the world over – thereby asserting that their work, their stories and the images they present matter. But what can we take from this boost for black creatives and what does it mean for us in South Africa and on the continent in the 21st century?
That the world's fascination with African culture and art was not sparked by Black Panther, has been raised by many of the film's critics, cautioning us not to forget that underpinning much of the 'saving' and 'civilising' mission of the Westerners who desired to maintain a colonising influence, was a fascination with the spectacle and pleasure of the hypersexualised reading imposed on the black body. 'Hollywood has historically adhered to a racist narrative that portrays black people as inferior. Black people dare not believe they are being presented with a film (Black Panther) that proves that Hollywood now, suddenly, holds them in high esteem' (Alease A. Brown's Don't Let 'Black Panther' Joy Mask Hollywood's Racism in The Star Inside, Thursday 15 March 2018). Taking this notion further, Lebo Mashile, in Charl Blignaut's Before Beyonce there was Saartjie in the City Press Trending, 18 March 2018, asks 'what is the line between fame and slavery; sex work and performance art; hypervisibility and visibility?'
On her understanding of Saartjie Bartman's experience, Mashile reflects that 'ultimately, people didn't know how to engage with the beauty she was presenting. This is what happens when you have white supremacists, when you have sexist people, documenting the stories of black people, of black women. The beauty of what you're doing, the complexities of what you're doing, the true story that you're telling gets completely erased – we all become freaks'. This, in line with Franz Fanon's philosophy that the celebration of blackness is only allowed to the extent that it is considers white sensibility and fragility, and exhibits deep cultural flaws. Essa critiques that 'the introduction of an obsessed regard for self has turned us into walking billboards with a sense of self-importance and entitlement, instead of revolutionaries looking to change the guard'.
While there is a common misconception that art that offends does so because it pushes the right boundaries, so too is the responsibility claimed of the arts to challenge, question and expose the system and the deep interest and investment controlling and censoring depictions of the African body and narrative. In South Africa, artistic expression, particularly as it relates to cultural practice, ritual and tradition, the need to exercise subtlety and sensitivity is paramount. Within an arguably conservative local context, it comes as no surprise then, that a like Inexba (The Wound) has been criticized for pushing the boundary. The question for Essa is simple: is the offense a source of protecting power and oppression or dismantling that which is kept secret in the name of tradition?
RSVP: Caryn.Green@wits.ac.za