Drama for Life, based at the University of the Witwatersrand School of Art, Johannesburg joins the international theatre community in celebrating the World Theatre Day. As Drama for Life commemorates a decade of existence, theatre is more than an art and or a methodology, but a world of endless possibilities for our academic, research and community engagement work towards arts for social transformation and healing.
World Theatre Day is celebrated annually on 27 March as part of the International Theatre Institute (ITI) 1961 initiative. Various national and international theatre events are organised to mark this occasion with a message, the World Theatre Day Message through which at the invitation of ITI, a figure of world stature shares his or her reflections on the theme of Theatre and a Culture of Peace. This year marks the 70th Anniversary of the International Theatre Institute, and in celebrating and underling the cross-cultural and international aspect of theatre and of ITI, the Executive Council has selected five message authors to write a message – one from each of the five UNESCO Regions: Africa, the Americas, Arab Countries, Asia Pacific and Europe.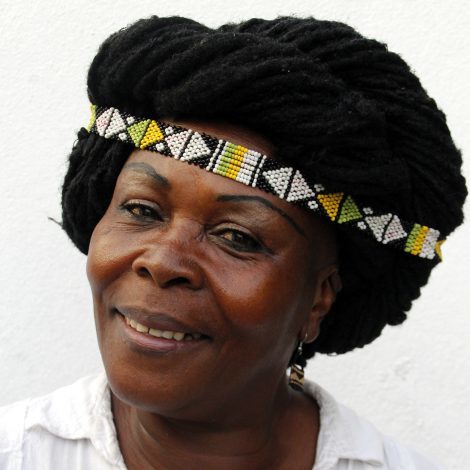 With a bit of nostalgia of initially being set up as a Pan-African institution, Drama for Life has picked an extract from a message by award winner, Were Were Liking Gnepo a multidisciplinary artist with nearly thirty published titles to her names, a painter, playwright and puppeteer based in Ivory Coast. Were Were has acted for both stage and screen, and as a researcher in Traditional Pedagogical Techniques at the University of Abidjan (ILENA) from 1979 to 1985 she participated in the revolution of ritual theatre, and initiated the artistic group Ki-Yi Mbock off the back of her experiences in this field. She has developed a special training system inspired by African initiations which allows her to reach out to hundreds of young people in difficult circumstances and reintegrate them into society. This earned her the Prince Clauss Prize for "Hero of the City" in 2000. Were Were founded the Pan-African Ki-Yi Foundation, which seeks to galvanise the youth by encouraging Creativity as a route to personal development in 2001, with which she has been working ever since.
The extract resonates, in broader terms, with the ethos and mission of Drama for Life rooted in critical reflexive practice;
"…And in this special year dedicated to ITI
I am particularly happy and honoured
To represent our continent
To carry her message of peace
The Peaceful Message of the Theatre;
Because this continent that was said not so long ago
That anything in the world could happen
Without anyone feeling the slightest malaise or lack,
Is again recognized in its primordial role
Of Father and Mother to Humanity
And the whole world is pouring in...
Because everyone always hopes to find peace
In the arms of their parents, isn't that so? …"
Werewere-Liking Gnepo, Multidisciplinary Artist
Translation: Malory Domecyn / Tom Johnson
For Were Were Liking Gnepo full World Theatre Day Message, please click to ITI website.
The World Theatre Day may be celebrated on a specific day of the year, but theatre must live! If you are in Johannesburg between 11 and 14 April, 2018 make a date with our South African Theatre Season. The 2018 Season themed Future Roots: Young, gifted and Black seeks to spark and grow the creative and entrepreneurial capacity of the young independent Artists. For more on this dynamic festival, please click to the SA Theatre Season section.