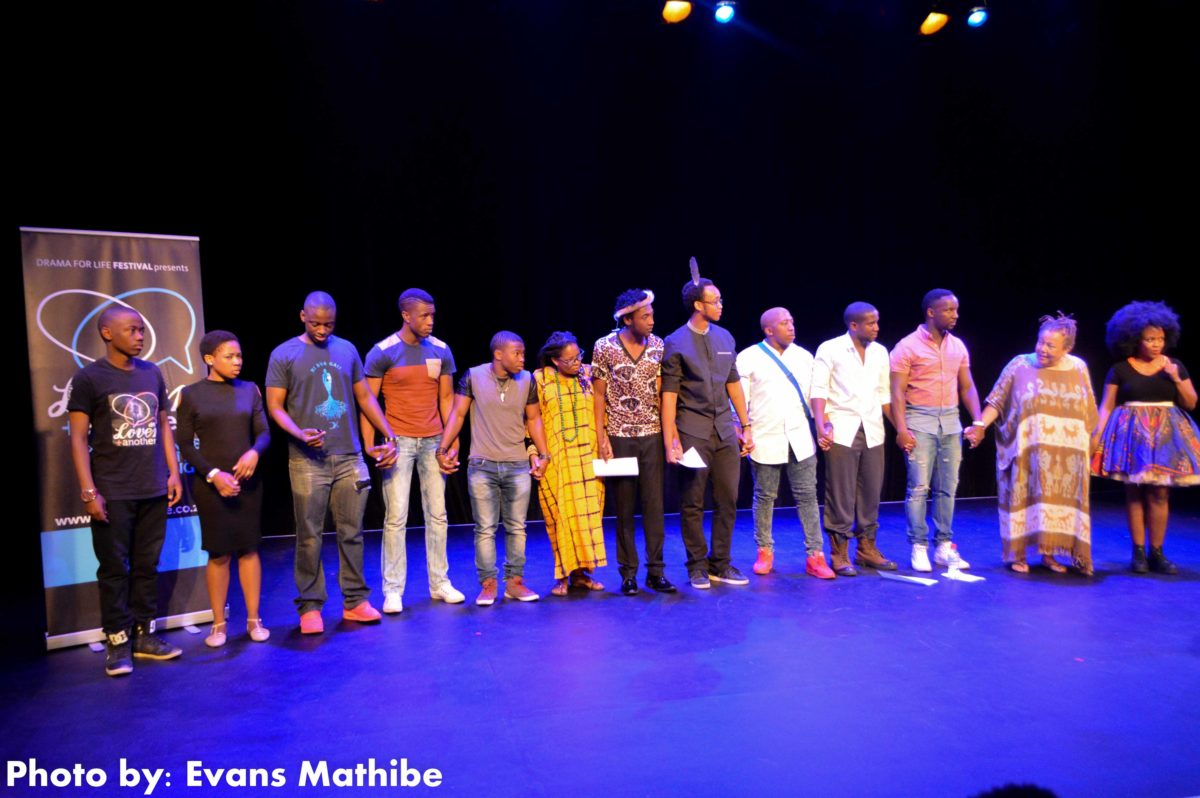 It is that time of the year, poetry love is the air. This year's Drama for Life Lover + Another National Poetry Challenge launched into its sixth year with a new exciting shift. Running since 2010, Lover + Another has grown into a widely recognised national event across several South African universities and surrounding communities. A key goal of Lover + Another is to reach as many of the youth as possible and this year we expect to grow our audiences exponentially.
DFL Lover + Another National Poetry Challenge in partnership with Aids health Foundation is an annual poetry-based intervention which engages the youth on the subject of relationships, sexuality and HIV/AIDS. One of the most meaningful aspects of this unique project is the ability to allow the youth to speak and share thoughts as peers through poetry, as opposed to being spoken for and dictated to. As is the case every year with Lover + Another, workshops, live slams and an online competition have all been lined up to make this project come alive!
The final slam consists of 12 contestants that were selected after attending HIV/AIDS Workshops and an audition process auditions in 3 provinces. The finalists include Sbongakane Zulu, Ntlala Mangolothi, Enele Sogani, Kwazi Ndlangisa, Esethu Sotheni, Mbasa Sigcau, Lethu Nkwanyana, Mazui Shazi, Ruth Maposa, Noluthando Xaba, Xabiso Vili and Masai Sepura from the University of Witwatersrand, University of Kwa-Zulu Natal-PMB, Durban University of Technology, University of Fort Hare, Rhodes University and Tshwane University of Technology. They are a dynamic group of young people who are invested in their craft and use poetry as a weapon to share, relate, converse and disseminate information on issues affecting the youth.
The 12 finalists will be afforded an opportunity to nurture their craft. They will attend workshops at Drama for Life, Wits University with industry professionals on: • Content development: writing and concepts • HIV/Aids and Sexual Health awareness training in performance mediums • Poetry performance coaching
Lover + Another 2017 finals promise to be a memorable event with cutting-edge poetry by great poets.
The top 3 winners at the final slam challenge will win prizes.
First Prize: R8000
Second Prize: R5000
Third Prize: R3000
Allow our young starts to serenade you with a night of outstanding poetry with Claire Mawisa as our MC.
For more information email: leonie.ogle@wits.ac.za / (011)477 4732
For additional press information/interview requests please contact Zanele Madiba on Zanele.Madiba@wits.ac.za / 011 717 4672
For updates see Facebook page - Wits Drama for Life / DFL Lover + Another Poetry Challenge
Follow us on Twitter - @Drama_for_Life / @DFLLoverAnother
#LoverPlusAnother
#PoetryLove