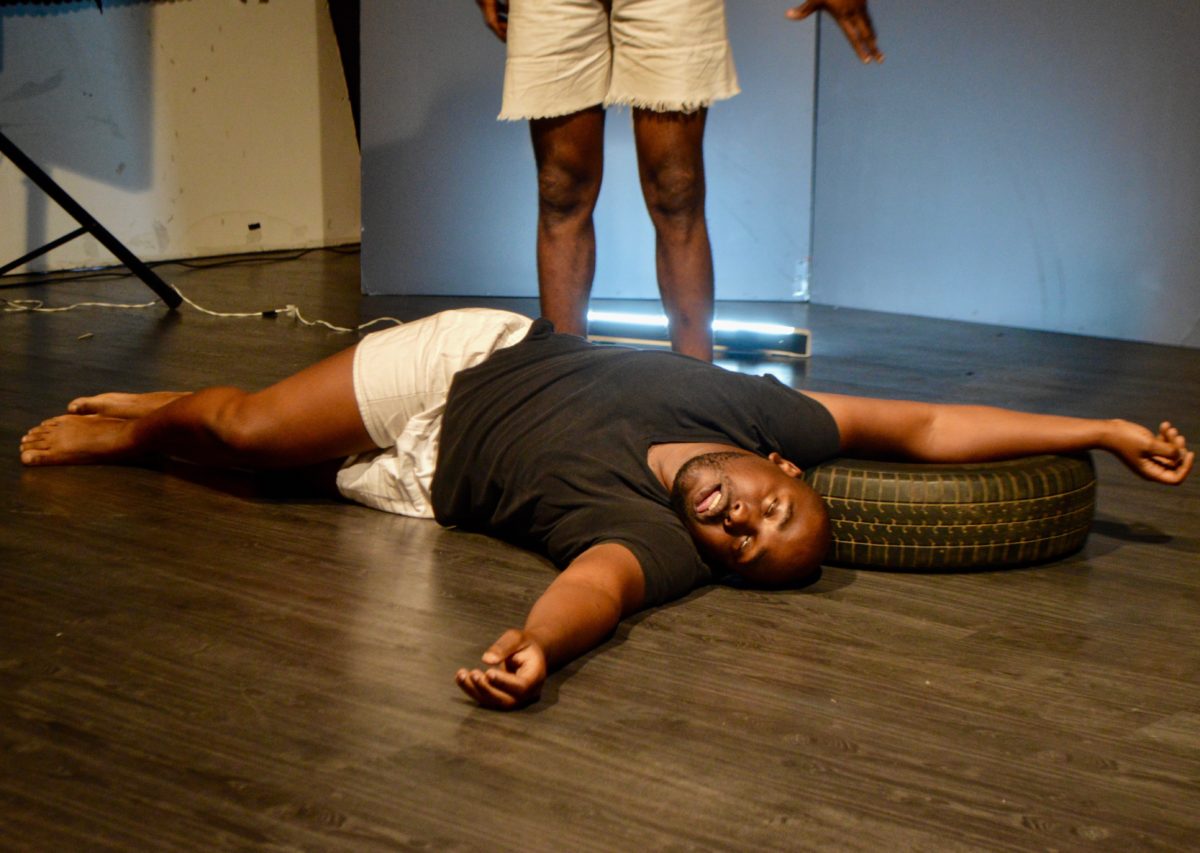 Kasi Stories: A Story not often Told born out of the Drama for Life Creative Research Hub's Laboratory programme has recently been nominated for two prestigious Cape Town Fringe Festival awards 2017, namely the FRESHEST Show and FRESH performer, Thulani Mtsweni, for his role as Thabo in the piece.
"The Cape Town Fringe FRESH Awards celebrate and recognise stand-out performances and creativity," explains Executive Producer Ashraf Johaardien. The esteemed panel is made up of theatre makers, critics and other experts drawn from across the arts and culture spectrum.
Kasi Stories: A Story not Often Told tells the story of Xola and Thabo's friendship. We see the two young men at different stages of their lives, as the boys move further apart by their shifting socio-economic status, but held together by their shared reality of failed fatherhood which both holds their friendship together and threatens to tear it apart. Kasi Stories asks pertinent questions about the failure of the father figure in the South African context.
The piece is directed by Benjamin Bell and is performed by Lebogang Mphahlele (also the writer of the piece) and Thulani Mtsweni.
Looking at the list of all the Cape Town Fringe Awards nominees, Benjamin Bell says, "it is a privilege to be nominated along-side theatre makers and performers of this calibre."
Kasi Stories: A Story not Often Told performed at Theatre Arts Admin Collective on the 25 and 26 of September, at the UCT Little Theatre's Bindary theatre on the 27 and 28 of September and at the Delft black box theatre on the 29 and 30 of September 2017.
Drama for Life Creative Research Hub was established as a multi-media performance venue and resource centre, located in the heart of Braamfontein, at the top of the iconic University Corner Building (which also houses the popular Wits Art Museum, on Ground Floor). The Drama for Life Creative Research Hub is intended to be a resource for teaching, training and engaging communities, scholars and industry stakeholders. It allows for the interdisciplinary multimodal experimentation of performance as research, Theatre-Making practice, Theatre and Performance studies explorations and other forms of experimental art making processes and presentations.
For further information, please contact:
Zanele Madiba, Media and Communications Officer, Drama for Life
Zanele.Madiba@wits.ac.za or 011 717 4672
Facebook: Wits Drama for Life
Twitter: @Drama_for_Life
Instagram: @dramaforlifewits
Blog: dramafrorlifesite.wordpress.com