Drama For Life In Partnership With ASSITEJ SA Presents: The 12th Drama For Life Conference And Festival
Masidlale: Exploring connection' is an invitation to explore the current Arts landscape right now in the time of COVID 19. In response to the global pandemic DFL and ASSITEJ South Africa invite you to a new play space for finding ourselves in the here and now, an intergenerational collaborative exploration with students, learners, children, artists, facilitators, young academics and DFL alumni and staff, where everyone is invited to share and be included equitably.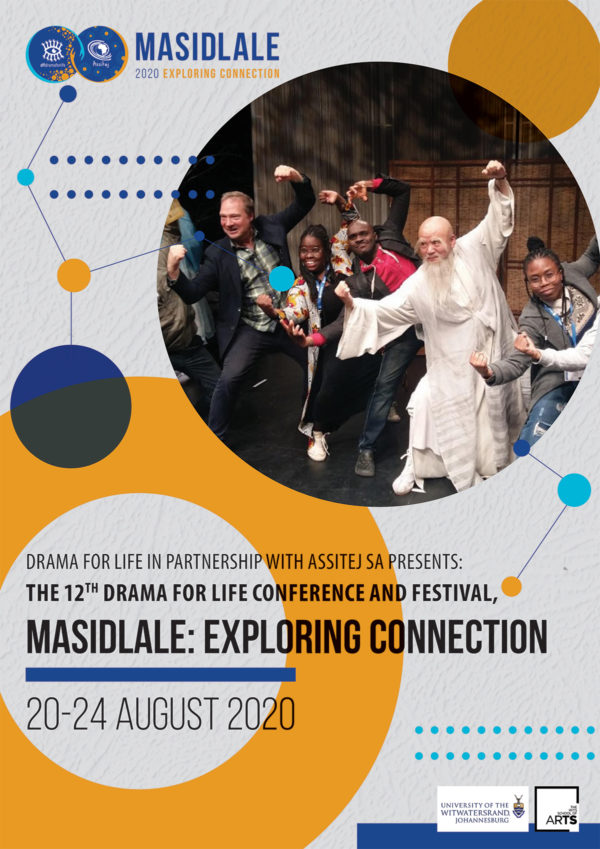 The Conference Festival investigates the fundamental questions of:

'Masidlale'…
• How do we play, explore and co create now?
• How can the Arts respond to disconnection?
• How do we 'come together' to create during this time?
• How can theatre be reimagined as a place for healing and connection?
• Who are our collaborators and how do we journey together?
This explorative co created space will be a research generating opportunity which will seek to capture the processes of young artists creating, connecting and making Art in this time. The space will give priority and focus to the youth, while showcasing their creativity with and for children and the wider community of South Africa.
For more enquiries, please email Zanele Bhengu zanele.bhengu@wits.ac.za

Partners